Home

Minor League Baseball Season Is Canceled for the First Time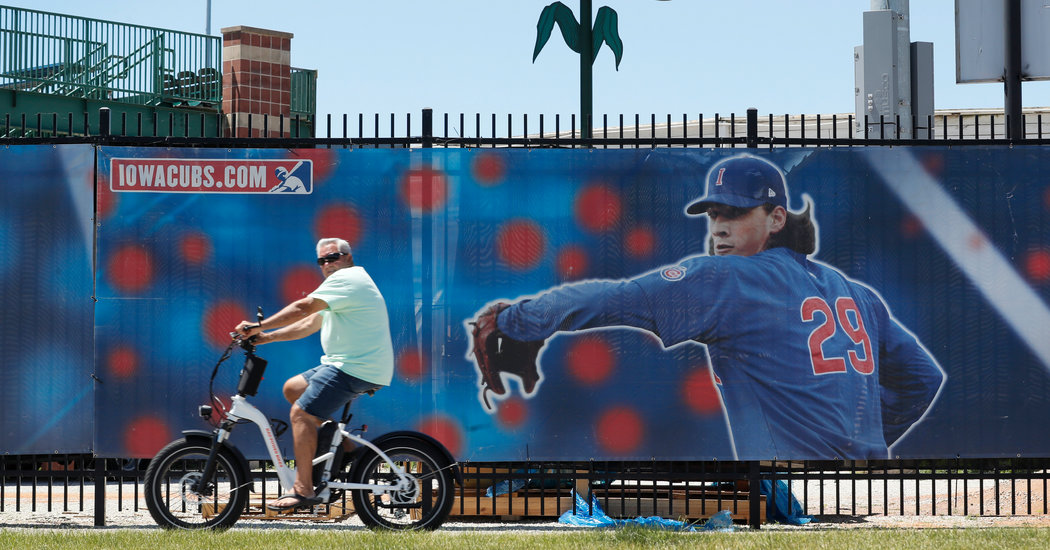 Minor League Baseball Season Is Canceled for the First Time
The announcement that 160 minor league baseball teams and tens of thousands of workers and players had long been expecting finally arrived Tuesday afternoon: the 2020 minor league baseball season will not happen.
It is the first time in the history of Minor League Baseball, which was founded in 1901, that a season has been canceled.
"These are unprecedented times for our country and our organization, as this is the first time in our history that we've had a summer without Minor League Baseball played," Pat O'Conner, MiLB's president and chief executive, said in a statement. "While this is a sad day for many, this announcement removes the uncertainty surrounding the 2020 season and allows our teams to begin planning for an exciting 2021 season."
Technically, the season's fate was sealed when Major League Baseball informed MiLB that it would not be providing the players needed for the season because of the national emergency brought on by the coronavirus pandemic. The MiLB Board of Trustees met earlier on Tuesday to finalize what had been apparent for months.
Many of the roughly 8,000 minor league players — those who are not part of their affiliated M.L.B. team's 60-man player pool for the 2020 season — will miss an entire year of their careers. Most M.L.B. teams have committed to paying their minor league players, many of whom earn less than $15,000 per season, $400 a week beyond June 30.
Playing a 2020 season was always a more daunting undertaking for MiLB than for M.L.B. Unlike M.L.B. franchises, minor league teams rely heavily on revenue from people in the stands — tickets, beer and hot dog sales and sponsorships tied to attendance.
Because they do not have widespread TV or streaming deals, it would not be feasible for MiLB to play games in empty stadiums, as M.L.B. plans to do beginning July 23. Another complicating factor: MiLB plays in smaller towns across the country and would have had to negotiate many more state and local reopening guidelines.
The MiLB season was originally scheduled to start on April 9 and end in August. Without any games, minor league teams were forced to reduce their workforces and seek federal and local aid. Some teams had been trying creative ways to bring in at least some cash by renting out their stadiums for overnight stays or selling ballpark food for takeout, but nothing could replace a 140-game schedule for a full-season team.
According to MiLB figures, minor league teams earned an average of $70,000 in gross revenue per home game, and $5.4 million per year. Most of that money went to operating expenses, including paying employees (each team averages 21 full-timers and 200 seasonal workers) and rent (teams pay a combined $65 million annually, the majority to local governments). M.L.B. teams paid for and provided the minor league players and coaches.
Without a season, several minor league owners feared some teams would fold permanently because they could not go 18 months without revenue — in effect giving M.L.B. the minor-league contraction it has sought since last fall.
With the operating agreement between M.L.B. and MiLB set to expire in September, M.L.B. had been seeking to eliminate at least 40 minor league affiliates as part of a larger restructuring the league has said it was pursuing to improve player development, cut down on unforgiving travel and upgrade rundown facilities in the minors. After initially fighting M.L.B.'s plan, MiLB's resistance softened during the pandemic.
O'Conner told reporters on Tuesday evening that more than half of the minor league team owners could either be forced to sell their teams or go insolvent without outside financial help.
"This is the perfect storm," he said. "There are many teams that are not liquid."
You Might Be Interested In