Home

Antonio Brown Plans to Visit Buccaneers as His Suspension Nears Its End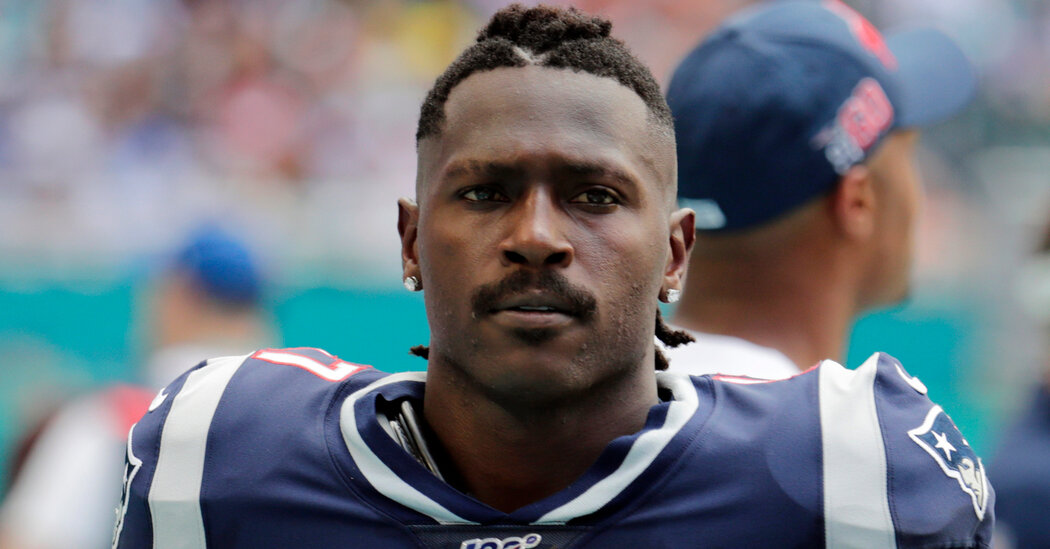 Antonio Brown Plans to Visit Buccaneers as His Suspension Nears Its End
Antonio Brown, the former All-Pro wide receiver who is finishing an eight-game suspension after pleading no contest to burglary and battery charges and receiving two years' probation, will visit the Tampa Bay Buccaneers, his first step toward a return to the N.F.L.
Brown, who has not played since Week 2 of last season, still faces a league investigation into accusations in a lawsuit that he sexually assaulted his former trainer in 2017 and 2018. Brown has denied the allegations.
If Brown, 32, passes a physical and signs with the Buccaneers, he will then need to take a coronavirus test and go through an entry program that involves other precautions against the virus. He would be eligible to play on Nov. 8, when Tampa Bay faces the New Orleans Saints in Week 9.
Brown's re-emergence before the end of his suspension speaks to how teams in need of players tend to look past their off-field behavior, including accusations of domestic abuse, sexual assault and harassment. The league remains under scrutiny for how it has handled such cases in recent years.
Brown's troubles extend further. After sparring with the Pittsburgh Steelers, the team that drafted him and saw him emerge as a star, he was traded to the Raiders for two draft picks in March 2019. Oakland released him that September, after a tumultuous training camp that included fights with his employers and a protracted dispute over the type of helmet he could wear.
The New England Patriots picked him up, but after Brown lashed out against another woman who, in a Sports Illustrated article, accused him of a separate incident of sexual misconduct, the Patriots let him go. Brown competed in one game with the Patriots, scoring a touchdown.
The quarterback who threw that pass — Tom Brady — is now with the Buccaneers and has reportedly urged the team to sign Brown.
Over the past two years, Brown has tried to defend himself on social media, and since being released in 2019, he has said at least twice that he plans to retire from football. Brown also lashed out at the Patriots, after they reportedly reduced his signing bonus.
The N.F.L. said that any further violations by Brown of the league's personal conduct policy "will likely result in more significant discipline." Brown did not appeal his suspension, which was issued in July, and he hinted that he wanted to get back to football.
"I look forward to new beginnings," he wrote in an Instagram post. "I appreciate the N.F.L. giving me the opportunity to work on myself and improve."
Brown was once considered one of the league's most prolific and popular players — known for his penalty-inducing touchdown celebrations and a season on the reality TV show "Dancing With the Stars" — but his career has been in a tailspin since his disputes with the Steelers in 2018.
Still, his talents as a receiver are well known. Brown worked out with Brady this summer and also with Washington quarterback Dwayne Haskins and Seattle Seahawks quarterback Russell Wilson in separate practices. He also worked out with Lamar Jackson, the star quarterback of the Baltimore Ravens, who publicly lobbied for the team to sign the receiver.
Buccaneers Coach Bruce Arians, who was the offensive coordinator for the Steelers while Brown was there, said in March that Brown was "not a fit\" for his team.
But two of the Buccaneers' wide receivers — Mike Evans and Chris Godwin — have been battling injuries.
You Might Be Interested In